Leadership Award
SAMUEL ÓGHALE OBOH
2015 President, Royal Architectural Institute of Canada

Samuel Óghale Oboh, is the 76th President of the Royal Architectural Institute of Canada, the first Canadian of African descent to lead the 109-year-old scientific organization. Born in Nigeria and licensed in Alberta, Canada and Texas, USA, Oboh worked in South Africa and Botswana before migrating with his family to Canada in 2003.
A passionate adherent to innovative design and excellence, Oboh is a principal at Canada's leading design firm, Kasian. With an expansive career spanning over 24 years in both private and public sectors, he has worked on several projects, including the high profile Alberta Legislature Centre Redevelopment project, where he led the capturing of the spirit of Alberta's most significant heritage site.An advocate for integrating practice with academia, he is a regular Studio Critic and Reviewer at the University of Calgary and has served as adjunct lecturer at various universities in South Africa, Nigeria and Canada, including University of Pretoria, University of Toronto and Carleton University in Ottawa.
A 2015 Honoree of the Australian Institute of Architects and recipient of the American Institute of Architects' Presidential Medal, Oboh combines practicing architecture with his diplomatic appointment as Honorary Consul for the Republic of Botswana in Western Canada. He was named one of Alberta's 50 Most Influential People by Alberta Venture magazine. He receives the 2016 Leadership Award, presented by Afroglobal Television's Excellence Awards program.
***
Science & Technology Award
DR. MODUPE TUNDE-BYASS
Obstetrician & Gynecologist


Dr. Modupe Tunde-Byass is an Assistant Professor in the Department of Obstetrics and Gynecology at University of Toronto. She graduated from University of Ibadan in Nigeria, and studied Obstetrics and Gynecology in the United Kingdom, becoming a Member and Fellow of the Royal College of Obstetricians and Gynecologists in 1994 and 2005 respectively. She trained in Fetal Medicine at the Harris Birthright center, King's College Hospital, London. Dr. Tunde-Byass immigrated to Canada in 1998 and completed a residency program at the University of Toronto in 2004. She has worked at North York General Hospital since 2004, with special interest in Maternal Fetal Medicine, Early pregnancy complications and Medical Education.
Dr. Tunde-Byass completed and obtained a certificate in Patient Safety and Quality Improvement at the Faculty of Medicine, University of Toronto. She was the Residency Program Coordinator in Obstetrics and Gynecology at North York General Hospital from 2006 to 2011. She is a member of the Maternal Newborn Advisory Committee, Provincial Council of Maternal and Child Health. Dr. Tunde-Byass has received numerous departmental, university and national teaching awards. In 2014, she was selected by the University of Toronto to receive the Carl Nimrod Award from the Association of Professors of Obstetrics and Gynaecology of Canada. She receives the 2016 Science & Technology Award, presented by Afroglobal Television's Excellence Awards program.
***
Heritage Award
RICHARD MOFE-DAMIJO
Actor, Lawyer & PR Consultant
Richard Mofe-Damijo, RMD as he is widely known and fondly referred to, is the biggest male actor to come out of Nigeria in particular and Africa as a whole. He has starred in well over 60 movies and TV Series locally and internationally. A creative fire-brand, RMD wrote for several prestigious Nigerian newspapers including Concorde and Guardian. In his early 30s he published Nigeria's first all-gloss magazine for men, 'MISTER' which he sold for several millions at 33 years old. A man of many parts, RMD is a Writer, Lawyer, Creative Content Creator, Producer, Life-Coach, Public speaker, Master of ceremony amongst other talents.
In 2008, RMD was called to serve in government in his home state, Delta State, Nigeria, 1st as a Special Adviser to The Governor and subsequently as The Honorable Commissioner of Culture and Tourism.The fact that he was greatly missed by fans all over the world is clearly seen in the way he broke the internet when he returned to the scene and reactivated his social media accounts.
RMD has since his return to acting in the past year traveled the world starring in movies, TV commercials and representing Nigeria in the global scene of which the 007 SPYFIE, is one. Having endorsed many brands in the past, RMD is presently brand ambassador for Africa's largest and fastest growing telecommunications network. RMD owns one of Nigeria's foremost PR outfits White Water Limited which he still actively runs alongside his production company RMD Productions. RMD has received numerous prestigious awards and recognitions all over the world. Richard Mofe-Damijo has a Law degree from University of Lagos and was called to the Nigerian bar in 2007. RMD played a major role in "The Wedding Party" and "Okafor's Law", both screenings at the 2016 Toronto International Film Festival (TIFF) in Canada.
***
Nelson Mandela Humanitarian Award
HANNAH GODEFA
UNICEF Goodwill Ambassador

Hannah Godefa is a UNICEF Goodwill Ambassador and the Founder of Pencil Mountain. Since the age of seven, Hannah has cultivated a desire for giving. Pencil Mountain has delivered half a million pencils to thousands of children in rural Ethiopia. A Canadian citizen of Ethiopian origin, Godefa has been recognized locally and internationally for her philanthropic work.
In January 2013, Godefa became a United Nations Children's Fund (UNICEF) National Ambassador to Ethiopia. In October 2013, Hannah made a speech at the International Day of the Girl Child at the UNICEF Headquarters on "Innovating for Girls' Education". In 2013, Hannah moderated an event about education for girls. American pop music star Katy Perry and UNICEF Executive Director Anthony Lake attended it at UNICEF in New York.
In 2014, she joined United Nations Secretary General Ban Ki-moon, President Paul Kagame of Rwanda and Co-Chair of the Millennium Development Goals (MDG) Advocacy Group, as well as other world leaders, to participate in an interactive discussion on "Investing in Girl Empowerment for MDG Acceleration," in Davos, Switzerland. On July 7th 2014, Hannah made a speech at the Committee on the Elimination of Discrimination against Women (CEDAW) in Geneva. She received the Queen Elizabeth II Diamond Jubilee Award. She receives the 2016 Nelson Mandela Humanitarian Award, presented by Afroglobal Television's Excellence Awards program.
***
Renaissance Award
SETH OTENG | RENAISSANCE AWARD
Executive Director, Youth Bridge Foundation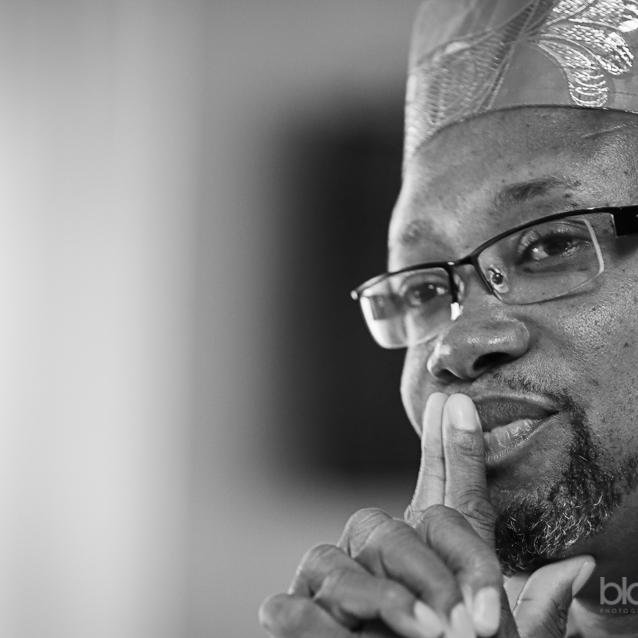 Seth Oteng is the Founder and Executive Director of Youth Bridge Foundation and the African Youth and Governance Conference (AYGC) Initiative. A Graduate of International Management, Member of the Institute of Human Resource Practitioners and Fellow of the Boardroom Institute of Governance in Ghana, Oteng has great passion for youth and continues to develop responsive programs for positive development. Committed to the advancement of Africa, he founded the Youth Bridge Foundation in 2005 and the AYGC initiative, with a network of activities in over 40 African Countries as well as in the African Diaspora.
AYGC is the only Africa-wide platform that brings the youth of over 30 African countries together annually. It reflects on his recognition of the potential of the African youth to generate wealth using knowledge, skills and creativity for Africa's development. Oteng's focus is on advocating for youth engagement and positive participation in local, national, continental and global governance whilst on the other hand, empowering youth through varied initiatives for meaningful engagement and self-development. He has extensive international exposure acquired through residency, studies and professional engagement in Europe, the Americas and across Africa. He receives the 2016 Renaissance Award, presented by Afroglobal Television's Excellence Awards program.
***
Marcus Garvey Memorial Award
DR. AKUA BENJAMIN
Professor & Activist
Dr. Akua Benjamin joined Ryerson University as an instructor in Continuing Education, teaching Intercultural Communication. In 1988, she was hired as a Community Practice Instructor in the School of Social Work, becoming the first African Canadian faculty member in the school. She enabled the shaping of the anti-oppression, social justice, and social transformation orientation. In 2003, she became the first African Canadian Director at Ryerson University. Dr. Benjamin began her formal social work career after graduating from the University of Toronto in the 1980's. In 2003, she received her PhD in Sociology of Education and Equity Studies from Ontario Institute of Studies in Education at the University of Toronto.
Dr. Benjamin has been involved in numerous community groups and initiatives, advocating for change and challenging racist and discriminatory structures, policies, and practices. She has worked with organizations like Black Action Defence Committee, National Action Committee on the Status of Women, and Congress of Black Women. Dr. Benjamin's efforts have been recognized with multiple awards from community groups, the City of Toronto, Ryerson University and the YWCA, including the Constance E. Hamilton Award. In addition, she was one of nine Canadian women nominated in a group of 1000 women across the globe for the 2005 Nobel Peace Prize. She receives the 2016 Marcus Garvey Memorial Award, presented by Afroglobal Television's Excellence Awards program.
Date: SATURDAY, OCTOBER 29TH, 2016
Venue: SHERATON HOTEL & CONVENTION CENTRE
801 DIXON ROAD, TORONTO, CANADA
Red Carpet Reception, 6.00 PM
Dinner & Awards, 7.00 PM
Tickets are $150 and $1500 for a table of 10
Tel: 416 650-6424 | info@afroglobaltelevision.com
source: www.silvertrustmedia.com